According to a new survey, most teachers believe that poorer pupils will fall even further behind their better-off peers with the return of exams this year.
The education union warned of the "great danger" of the ongoing impact of the Covid pandemic as students await their GCSE and A-level results.
Exams were cancelled for two years in a row due to coronavirus – which also kept students at home for months– before returning this year.
Fears have been raised over the impact on disadvantaged pupils, whom research has suggested were hardest hit by the disruption caused by the pandemic.
This latest survey of 1,000 teachers across the UK found that seven in 10 (70%) believe their poorest pupils will be at a disadvantage regarding exams this year.
And more than half (51%) think that the gap between the haves and have-nots will widen due to the pandemic.
The research was carried out by the education charity Teach First.
Its chief executive, Russell Hobby, said: "This survey lays bare teachers' fears about the long-term damage Covid-19 will do to social mobility.
"It is vital that we act now to prevent exacerbating the divide between those who benefit most from our education system and those who lose out."
He added: "Levelling up social mobility must be at the heart of our post-Covid recovery."
The government is committed to "levelling up" education nationwide.
But Shadow Education Secretary Kate Green said the survey showed the government was "failing in its duty" to support disadvantaged pupils.
She added: "This pandemic has been a national tragedy, but for many young people from low-income families, it has been an utter catastrophe."
Ms Green called on the government to provide "catch-up funding" to help pupils who have fallen behind.
And she said colleges and schools should be given "greater flexibility" in how they use this money to target those most in need.
A Department for Education spokesperson said: "We are determined to level up opportunity across our country and close the attainment gap between disadvantaged young people and their peers.
"That is why we have invested over £2.5 billion to support catch-up since last summer, on top of an extra £650 million announced in March – more than any other European country.
"This will ensure no child's education is disrupted, and they can all fulfil their potential."
The spokesperson added that the government had also set up a "new £1 billion National Tutoring Programme to raise attainment for disadvantaged pupils, as well as a £700 million recovery premium to support schools in the most disadvantaged areas".
But NUS president Larissa Kennedy said the survey results were "deeply concerning but, sadly, not surprising".
She added: "The pandemic has highlighted pre-existing inequalities in our education system and highlighted just how vital it is that we invest in tackling them.
"It is clear that the government's current plans are not fit for purpose and will do little to close the attainment gap. We urgently need a joined-up plan that addresses both the immediate and long-term needs of students from disadvantaged backgrounds."
What are your thoughts on this issue? Do you think the return of exams will exacerbate the attainment gap between disadvantaged pupils and their more affluent peers? And what do you think should be done to increase opportunity across the education system? Let us know in the comments below.
For more news on international education, follow us on IPGCE and WeChat.
Wechat Code: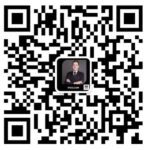 Need to find out more?
Click Here
To find out about the courses we have on offer:
Click Here
Join the Course:
Click Here