A Globally Recognised Master's Level Programme
The Monthly Derby Webinar
During this hour-long webinar, we'll take you through the basic principles of the course. You can ask questions to current and past IPGCE students, including senior staff from leading international schools.
Application deadlines:
December 20th Deadline for January 2024 Entry

April 15th Deadline for May 2024 Entry

August 16th Deadline for September 2024 Entry
Recognition of Prior Learning.
If you think you've already covered parts of a course – at another institution, in training, or through experience at work – you may be able to apply for
The RPL at the university lets you use their past learning to get credits or skip ahead in a course. There are rules to follow, and it usually doesn't work for classes you've already done at the same university.
RPL covers both certified and experiential prior learning.

You can enter a programme at an advanced stage through Direct Entry.

Applications for RPL should be made alongside or before programme application.

Credit for RPL is reflected as 'N' grade, meaning no grade is transferred.

Limits on the amount of credit that can be claimed based on the level of the programme.
Curriculum Design and Development (Core)
This module provides a basis for understanding pedagogy about the curriculum, theoretical approaches and classroom practice. It provides the knowledge, skills, and knowledge for teachers to recognise and respond to the needs of learners, schools, and other stakeholders in designing and developing an effective curriculum.
Research-Informed Practice (Core)
Through this research-based module, you will be challenged to engage critically with appropriate academic reading and research findings and synthesise their studies with a negotiated area of education related to their setting. You will be encouraged to develop an analytical approach to understanding the nature of research methods.
Inclusive Practice (Optional)
This module focuses on critical debate and discussion exploring inclusion from a range of perspectives, including attitudes, policy and practice, to best serve the needs of all learners in classrooms today. Ensuring all learners achieve good outcomes is complex. This module offers a range of opportunities to explore the concept of 'inclusive practice', relating to areas such as Special Educational Needs and Disabilities, second language learners, children from a range of socio-economic backgrounds.
Innovative 21st Century Teaching (Optional)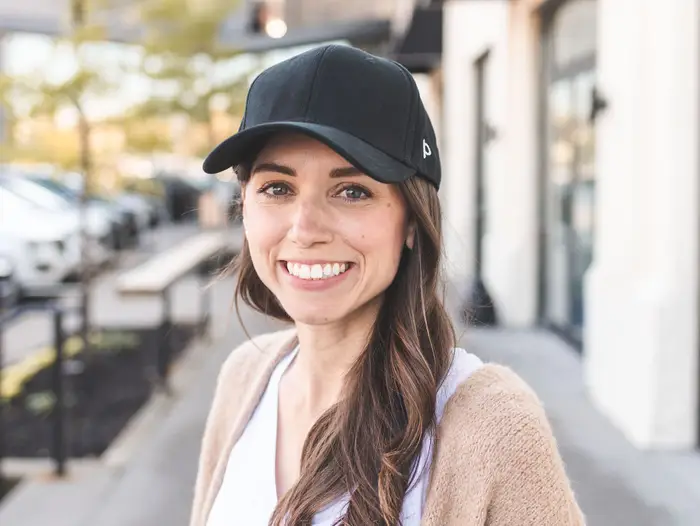 Jess is a teacher who has had an incredibly diverse career, teaching English in Thailand and Cambodia before coming to China. She explains that working at international schools allows her flexibility with children from many cultures and provides experience across various age groups – something all teachers must possess but which can go unnoticed by those outside the profession!
When you return to the UK after completing your iPGCE, what will be waiting for you? A career as a Maths teacher. However, despite these perks and opportunities abroad – which include developing skills such as teaching methods or supporting students with special needs, my ultimate goal remains rooted near where it all started: settling down again among family members who live close by (in England).
Become Qualified Teacher in 3 Months
The fastest way to become a qualified teacher is with our International Assessment Only route. You will be assessed against the Department for Education (DfE) Teachers' Standards and gain QTS within three months, without leaving your current school.
Open Yourself To A World Of Opportunities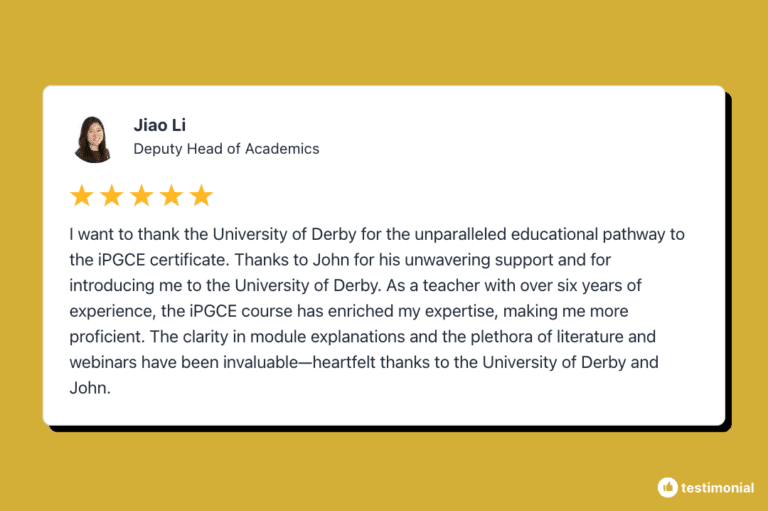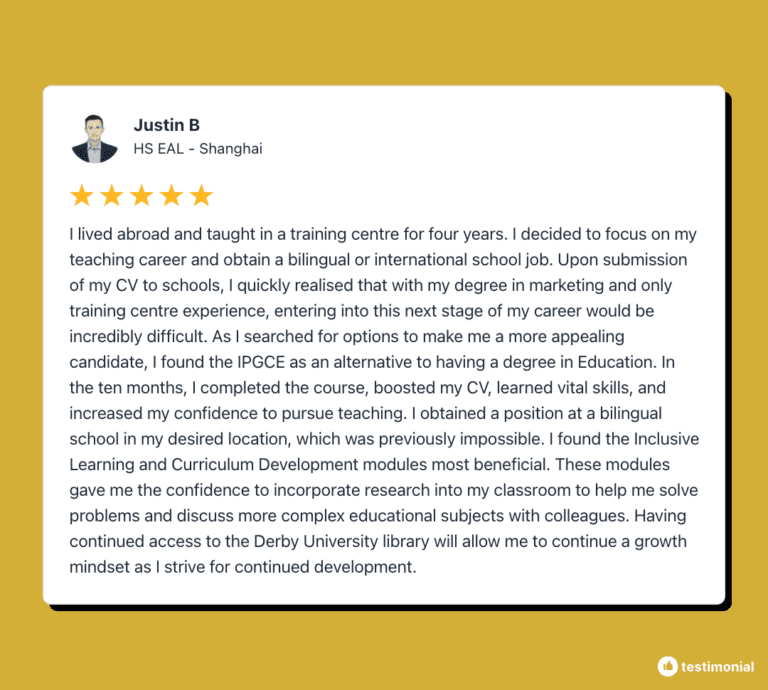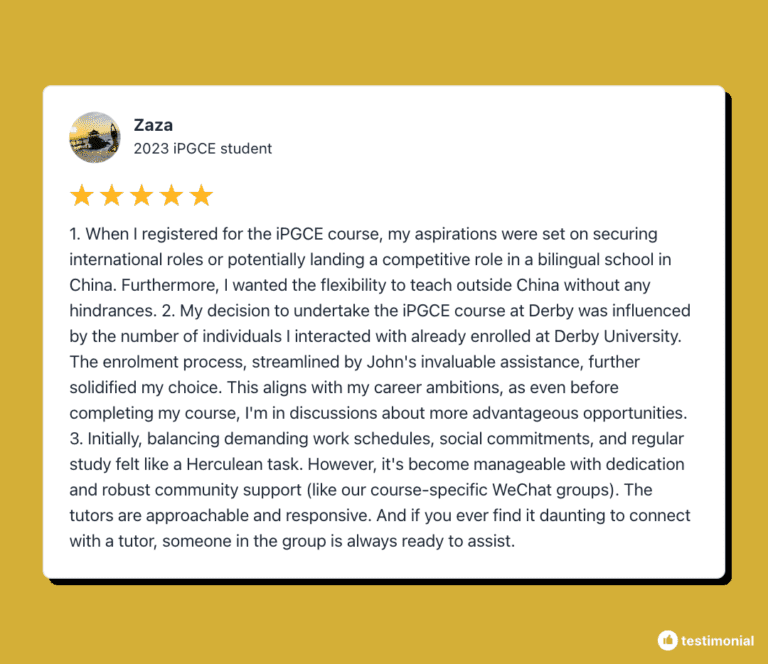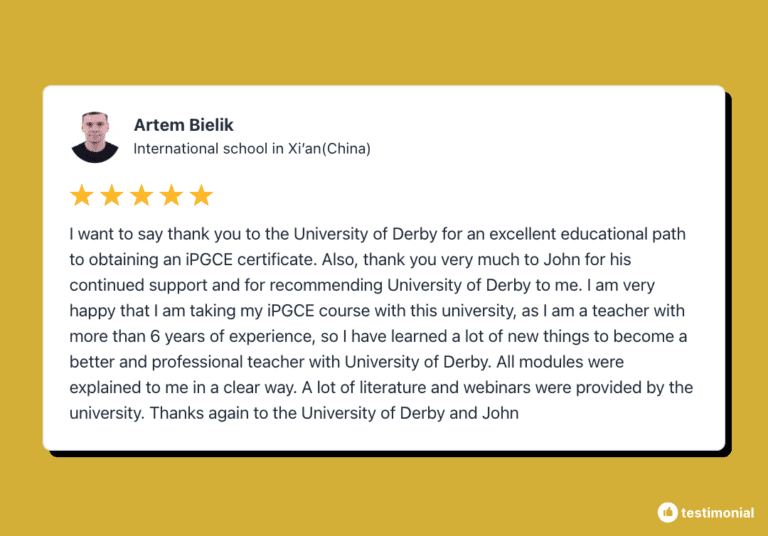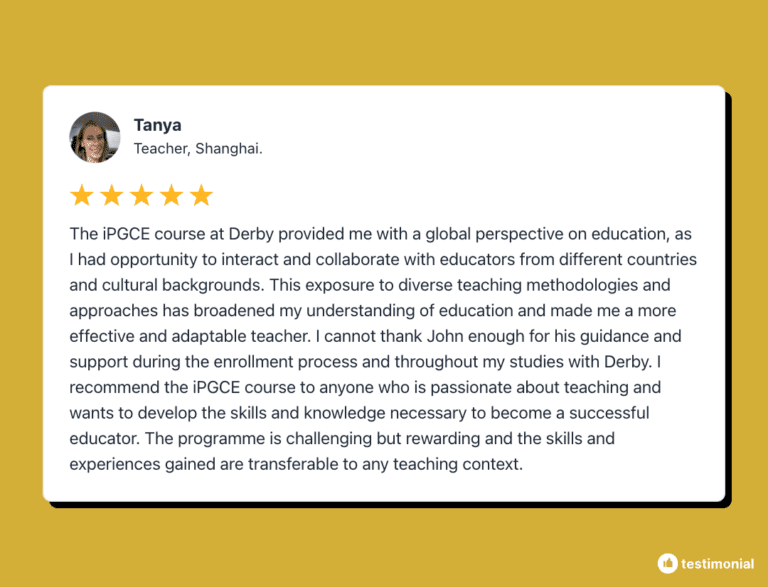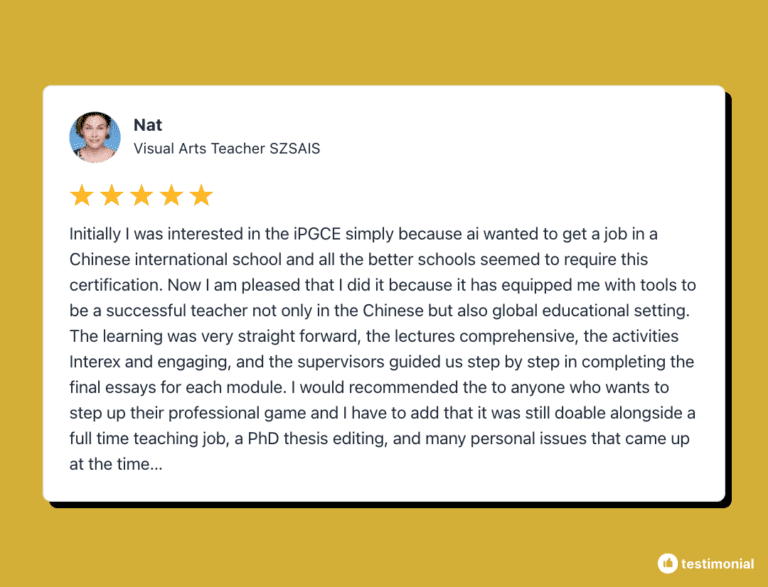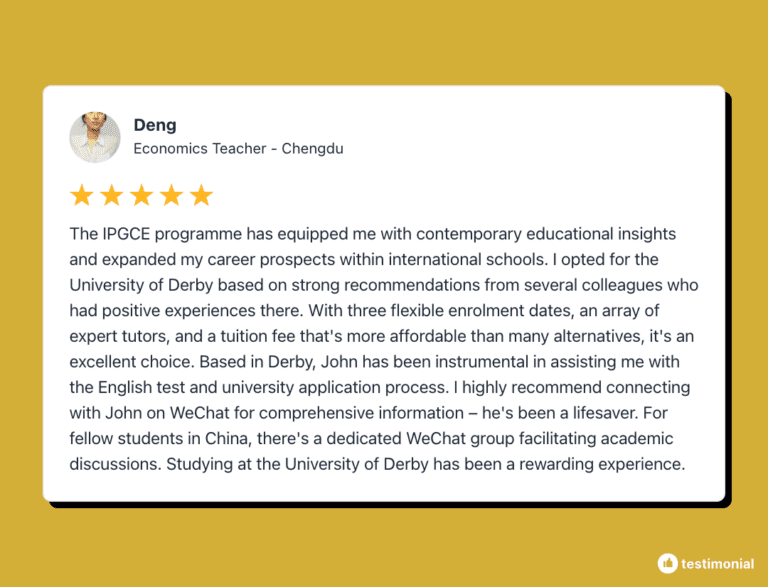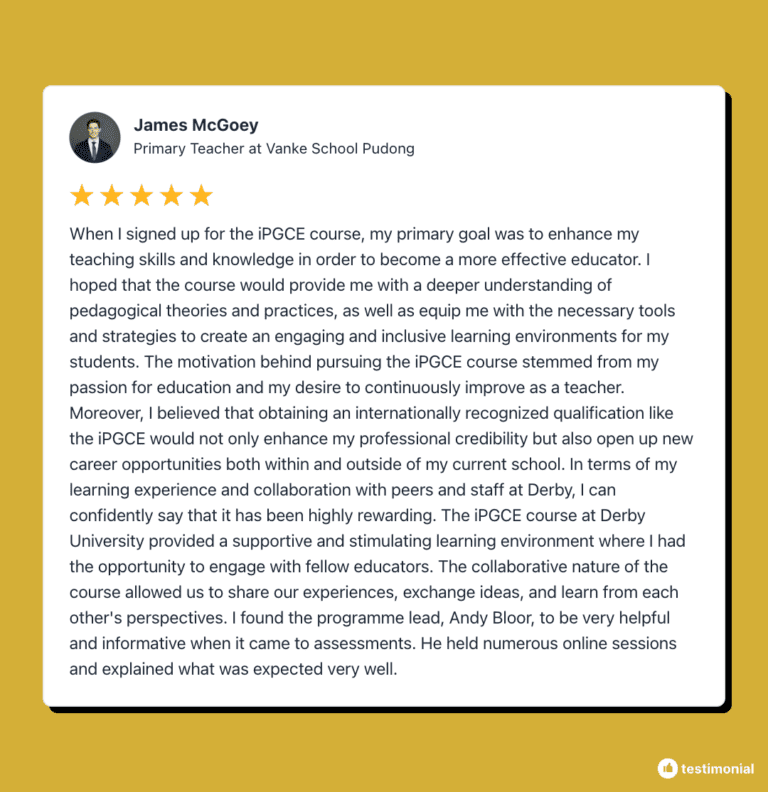 Need to find out more?
Click Here
To find out about the courses we have on offer:
Click Here
Join the Course:
Click Here