Current Fee Structure for the Derby IPGCE (2022/23) - Via Union Pay in China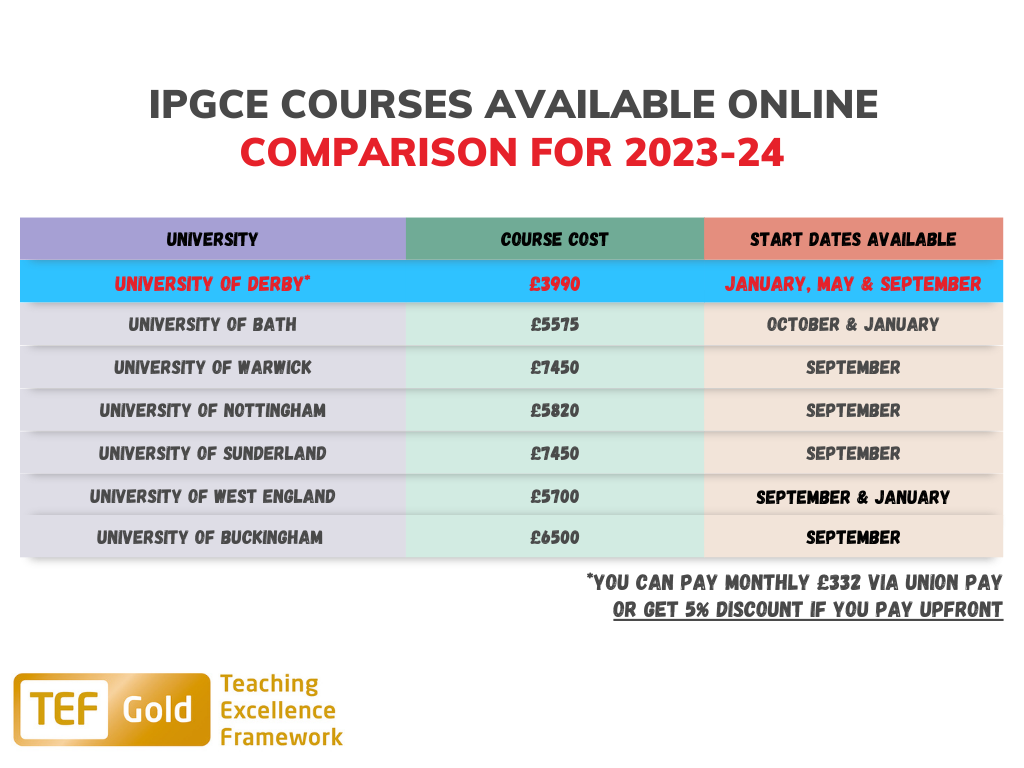 UDOL is the longest-running online education provider in the UK. Our online courses are created and taught by experts. The content is engaging and interactive and meets high academic and professional standards.
Our online courses have to meet the same strict academic standards as all UK university courses. They are just as high quality and are worth the same. 
Because of this, you'll take part in some really fascinating discussions that will help you think about the topics in a global context. Expect to be surprised and challenged.
Need to find out more?
Click Here
To find out about the courses we have on offer:
Click Here
Join the Course:
Click Here