A single mum in Shropshire has spoken of her upset after finding out that support for school holiday meals will be reduced by half this year.
Claire Herzig from Shrewsbury said she was left in tears upon learning that Shropshire Council's vouchers worth £90 over the summer holidays have been cut to £45.
The council plans to split the money from the government's Household Support Fund between families who qualify for free school meals and eligible pensioners.
Herzig, who has two children aged 11 and 13, said the cut "adds more pressure" to already stretched budgets. She added that she hopes the government will reconsider its decision.
Shropshire Council said it is "disappointed" with the cut but is working hard to support needy families.
The government has stipulated that at least one-third of the funding for vulnerable households with children must be spent on food vouchers. However, it is up to local councils to decide how the rest of the money is spent.
As living costs continue to rise, Herzig said she is struggling to make ends meet.
"We've had the cost of living payment, but that's already been swallowed up on bills," she said. "My gas and electric have gone up £100 this month."
Kirstie Hurst-Knight, Shropshire Council's portfolio holder for children and education, said that the authority understood "times are hard with the cost of living crisis".
She added that there would be additional support in Shropshire for families, including through the Holiday Activities and Food (HAF) programme.
However, Herzig said that the HAF programme is not well publicised and that she only found out about it after doing some research online.
She added that she would like to see more support for families who are struggling to make ends meet. "I think the government need to do more," she said. "They need to look at the big picture."
The free school meals campaign was started by England footballer Marcus Rashford in 2020 and has since gained widespread support. The government had initially resisted calls to extend the scheme but eventually relented after public pressure.
However, many families are still struggling to make ends meet, with the Trussell Trust food bank reporting a sharp rise in demand for its services.
Herzig said she was "disappointed" by the cut to Shropshire Council's voucher scheme and urged the government to reconsider its decision.
"I just don't think it's right," she said. "They need to help us more."
?  Share your thoughts in the comment section below.
For more news on international education, follow us on IPGCE and WeChat.
Wechat Code: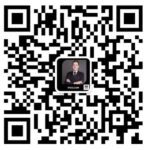 Need to find out more?
Click Here
To find out about the courses we have on offer:
Click Here
Join the Course:
Click Here