In his spring budget the chancellor, Jeremy Hunt, announced "landmark" plans to extend free childcare in England to infants aged one and two as part of a drive to boost the workforce.
In a £4bn policy move, Hunt said the government would offer 30 hours of free childcare for every child from the age of nine months, where all adults in the household work at least 16 hours. He says this will reduce childcare costs for a family by nearly 60%.
However, the changes will take time to implement, Hunt said, adding that such a large reform must be introduced in stages to ensure there is "enough supply in the market". As a result, working parents of two-year-olds will get 15 hours of free childcare from April 2024, extended to 30 hours by 2025. Here, nursery providers and mothers react.
Davinia Haynes, 37, from London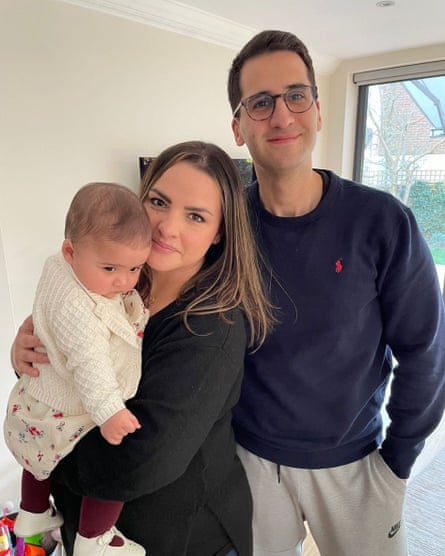 For us, the news is disappointing. We woke up thinking we would get the support this year so the timing of how long it will take to implement is off. It's progress but doesn't make a huge difference in terms of financial help right now, as our daughter will be two years and eight months when the changes come in next April.
This definitely feels like a political play ahead of the election next year. I have one daughter who is 18 months and my husband and I both work full-time so she is at nursery all week, as we do not have help from family. In north London, where we live, a lot of the nurseries only take children from two years old and it costs us £1,950 a month, which is over a third of our combined earnings.
We both have well-paid jobs in consulting and publishing but with childcare, a mortgage, a car – plus cost of living – it's tight. We have not been on holiday since last April and I doubt we will go away this year.
We are in the middle ground, where it just about works but we don't have financial freedom to have a life, especially considering we both work hard. I have thought about giving up work but what I earn contributes just about enough to household income to make it, slightly, worthwhile. I have worked hard to get where I am so I felt terrible even considering giving that up.
Sophie Louise Chatz, 35, from Bristol
We won't benefit from the new rules but I am really pleased for future mothers and the families who will. The extra support is great but it also needs to ensure there are enough nursery spaces. I signed up my 15-month-old daughter Evie for nursery at the start of 2022 and the waiting list was 18 months long, so she doesn't have a place until next summer. Nurseries also need the right support to provide what the government is funding.
My daughter is with a childminder two days a week, which is more affordable than a nursery; and it still costs me a third of my earnings. I work for a charity part-time and the rest of the time Evie is with me and her grandparents. We partly made this decision because we wanted her to be with family at least some of the time, but cost is definitely a consideration too. Between tax and high childcare costs, when you can only keep a small proportion of your earnings it is disincentivising.
As a freelancer, free childcare would mean more financial resilience. My partner and I are both freelance, which means neither of our work has any real security – it could end at any time, leaving the other as the sole earner. When you add the huge cost of childcare and the high cost of living, you can find yourself in a precarious situation quite quickly.
I am less affected than a lot of people: many women I know haven't gone back to work as childcare costs more than they earn. But I feel angry that women are not valued more: having children is not a lifestyle choice, young people are essential to the health of society.
Tarek El-Semman, 47, owner of Little Jungle nursery in Peckham, south London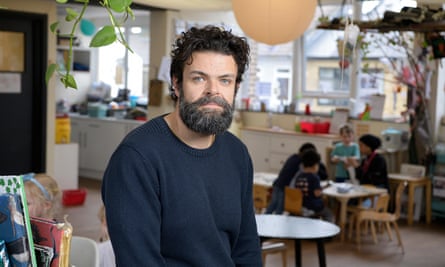 We have been open since 2011 and before then my wife and co-owner, Caroline, and I were in corporate work – she did marketing and I did consultancy.
Privacy Notice: Newsletters may contain info about charities, online ads, and content funded by outside parties. For more information see our Privacy Policy. We use Google reCaptcha to protect our website and the Google Privacy Policy and Terms of Service apply.
after newsletter promotion
At the moment, at Little Jungle, to send a child here full-time five days a week, 11 hours a day, it's £2,000 a month. That is £24,000 a year. Although we are on the expensive side our profit margins are 7% a year, so it's hardly worth doing. For perspective, I had to take loans and extend our overdraft because every month is a struggle to pay people's salaries.
The measures announced in the budget are disappointing. Hunt said he would increase the funding rates for children but it would be good to understand how that translates per child an hour. This is not going to stop nurseries going out of business, the supply of nursery places will not improve through this and 2025 [when the full 30 hours comes in] is too far away.
Government funding for children from nine months is great but the rate of funding has to be right because it costs more to look after younger children. We were hoping to see business rates reliefs on nurseries because this was done quickly during Covid, so it can be done.
Changing the early years staff-per-child ratio in England from 1:4 to 1:5 for two-year-olds is not good. Any good provider will not do that because decreasing headcount lowers quality.
Gemma Rolstone, director of Puffins Nurseries in Exeter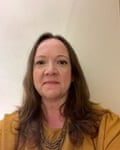 I am gobsmacked to be honest. The system we have is broken and is not fit for purpose, and the fact they have just said they are going to extend that beggars belief. At least the extra hours is not happening immediately, which gives time to think about what that means, because if they fund it at the rate they say they are going to – there is absolutely no way it will be viable for so many settings.
We are not expecting to make a profit this year. It's frustrating as we have been shouting about this for years and it gets worse. But we are all in it for the children so the majority of us will fight to the bitter end because nurseries do a lot more over and above what most people think they do.
For the families we support we are counsellors and nurses and befrienders. We help parents fill out forms and open our doors for anything and everything. We help parents navigate the benefit systems and apply for schools. We give advice on sleeping and eating and behaviour and all else in between. None of that is in any of those costs.