The IPGCE and IQTS Qualifications are invaluable
The IPGCE and IQTS Qualifications are invaluable in gaining your international dream job. 
If you want to work in education, an IPGCE is a wonderful place to start. You'll be able to learn all of the skills and information needed to be a successful educator, but you'll also get valuable employability experience.
As an international educator, you're a member of a worldwide community of educators and have the option to teach in countries all around the world.
Competition for that ideal employment may be fierce. This implies that having a globally acknowledged credential to back up your talents and expertise is critical.
The iPGCE is for people who already work in international schools and is designed to fit around and complement their existing job (typically offered part-time and online).
Studying for an IPGCE at the Univerity of Derby will allow you to learn from experienced and qualified teachers and access the latest resources and facilities. The course is also designed to help you develop your teaching style to stand out from the crowd when applying for jobs.
So if you're passionate about teaching and want to make a difference in the lives of young people, then an IPGCE could be the perfect choice for you.
There is a shortage of teachers in some subjects – making securing a place on these particular IPGCE courses relatively easy, while other programmes are more competitive. You should research this with the provider you're interested in and be prepared to look in other areas for places.
Most of our students have prior experience in the international school sector as instructors, teaching assistants, or other capacities. To date, each student group has included the following:
students who make the jump from teaching assistant to the teacher in the international school sector based on the iPGCE

students who have gained a teaching position on the condition that they complete the iPGCE in their first year of teaching

students who have been teaching for several years and are using the iPGCE as a stepping stone for higher-level (master) study to advance their careers

students who use the iPGCE as proof of a post-graduate educational qualification from a highly regarded institution.
Upon completing the IPGCE, you'll be a qualified International school teacher. You can then move on to gaining your IQTS with us too. After that, you'll be able to apply for jobs worldwide.
Who is the iPGCE for?
The International Postgraduate Certificate in Education (iPGCE) is generally aimed at individuals working as instructors in international schools who wish to enhance their current qualifications. Those working in an education environment in a classroom support job or volunteering can also apply.
What qualifications or experience do I need?
The iPGCE is a master's-level qualification, so applicants need to have obtained a degree or equivalent qualification. Most courses will expect this to be at 2:1 or above, although a 2:2 may be acceptable for some providers.
Those who are not native English language speakers will also need a qualification such as IELTS, but you can also do the Derby English Language Test.
If you want to teach internationally, you will need to provide evidence of your teaching practice and undertake a practical research project. Because it is necessary to have the backing of your school, most courses will demand that you are assigned a mentor from within the institution throughout your system.
What skills and qualifications will I get?
You can use your iPGCE to apply for higher-level jobs. It is intended to give you more understanding, knowledge, and approaches that will help you practice effectively.
Completing the course does not give you qualified teacher status (QTS). However, it is proof of your deeper understanding of teaching and will add weight to your CV or future job applications.
How is the course delivered, and how long does it take to complete?
The course is usually taught part-time over one year, consisting of around 15 hours of study per week. This enables you to study while continuing to work.
Most iPGCE programmes are fully online, allowing you to be part of a global cohort. 
You will be assessed via coursework relating to the modules of the course, consisting of essays, research projects and portfolios.
What does it cost, and is there funding available?
Fees for online iPGCE courses vary between around £2625 and £9,000. Many systems offer students the opportunity to pay fees monthly or in smaller chunks during their studies.
In most cases, the applicant pays the course fee (but you could speak to your line manager and see if it is something the school would be willing to pay for).
How can I apply? 
As the course is online, most providers will offer multiple entry points throughout the year, so check with them on the different deadlines.
You'll need to show proof of the required education, identification documentation, and payment for part or all of the course fee. The University of Derby is a fantastic location to become certified as a teacher, and the IPGCE is a great way to do so. You'll be well-equipped for a successful teaching profession with seasoned instructors, up-to-date lesson plans and teaching aids, and a curriculum that encourages you to develop your style.
The IPGCE is just the beginning of your journey to becoming a fully qualified teacher. It's a great way to get started, and we can help you every step of the way.
The IPGCE is your first step to becoming a qualified teacher and making a difference in the lives of young people. So what are you waiting for? Contact us today to find out more about our IPGCE and IQTS courses,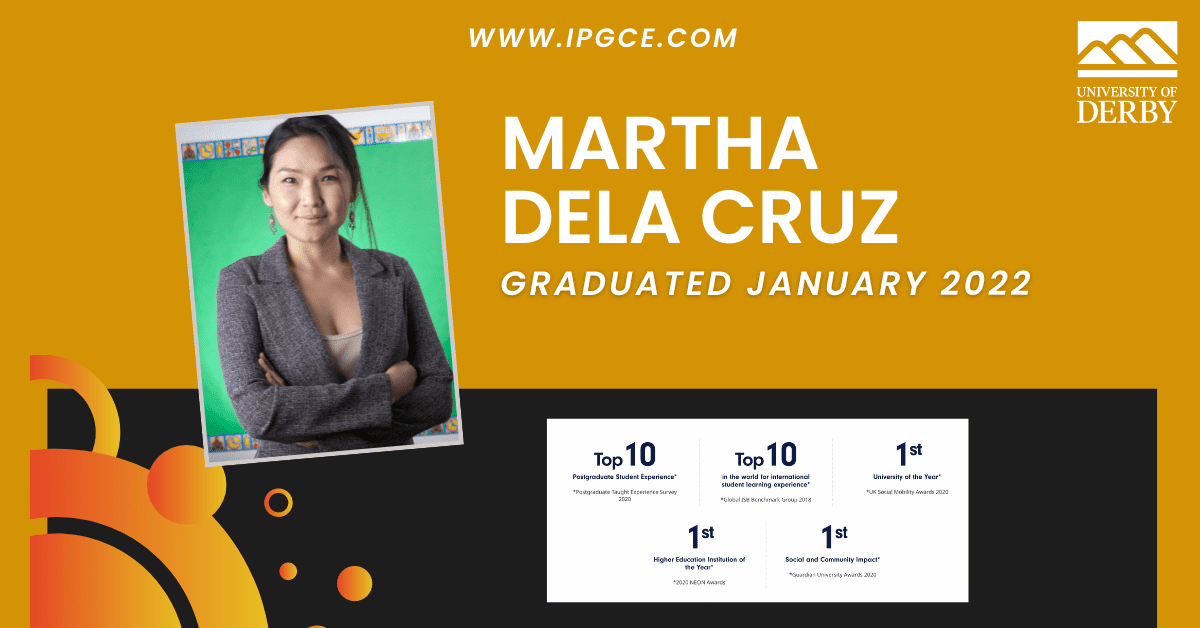 IPGCE courses are offered to suit a variety of subjects, and the University of Derby provides courses which fit the following areas:
– Biology
– Business Studies
– Chemistry
– Computing
– Economics
– English Language
– Geography
– History
– Mathematics
– Modern Languages
– Physics
After reading about all the greatest benefits of moving to a new country to teach, you can apply for an international teaching job if interested. Look at the jobs page above to find out more, or add me on WeChat by scanning the QR code.