The decision to pursue an IPGCE is a significant step towards shaping the future of education. The University of Derby, with its rich legacy and forward-thinking approach, offers a unique experience for IPGCE aspirants. Here's a deep dive into the advantages of choosing Derby for your IPGCE journey.
---
The impact of the University of Derby's partnerships on the IPGCE experience
Derby has forged strong global partnerships with educational institutions, industry bodies, and research organisations. These collaborations enrich the IPGCE program, offering students exposure to global teaching methodologies, exchange programs, and collaborative research opportunities.
---
The blend of traditional and innovative teaching methods at Derby
While Derby respects and incorporates conventional teaching methods, it also embraces innovation. The IPGCE program is a testament to this blend, where students experience a mix of classic pedagogical techniques combined with modern, tech-driven approaches.
---
The international recognition of Derby's IPGCE qualification
An IPGCE from Derby is not just a certificate; it's a globally recognised qualification. Graduates from Derby are sought after worldwide, a testament to the program's quality and the university's commitment to excellence.
---
The role of faculty expertise in enriching the IPGCE program
Derby boasts a faculty comprising seasoned educators, researchers, and industry experts. Their diverse experiences and knowledge bring depth to the IPGCE curriculum, ensuring students receive a holistic and enriched learning experience.
---
Networking opportunities available to IPGCE students at Derby
Beyond the classroom, Derby offers IPGCE students numerous networking opportunities. From seminars, workshops to international conferences, students can connect with educators, industry experts, and alums, building relationships that last a lifetime.
---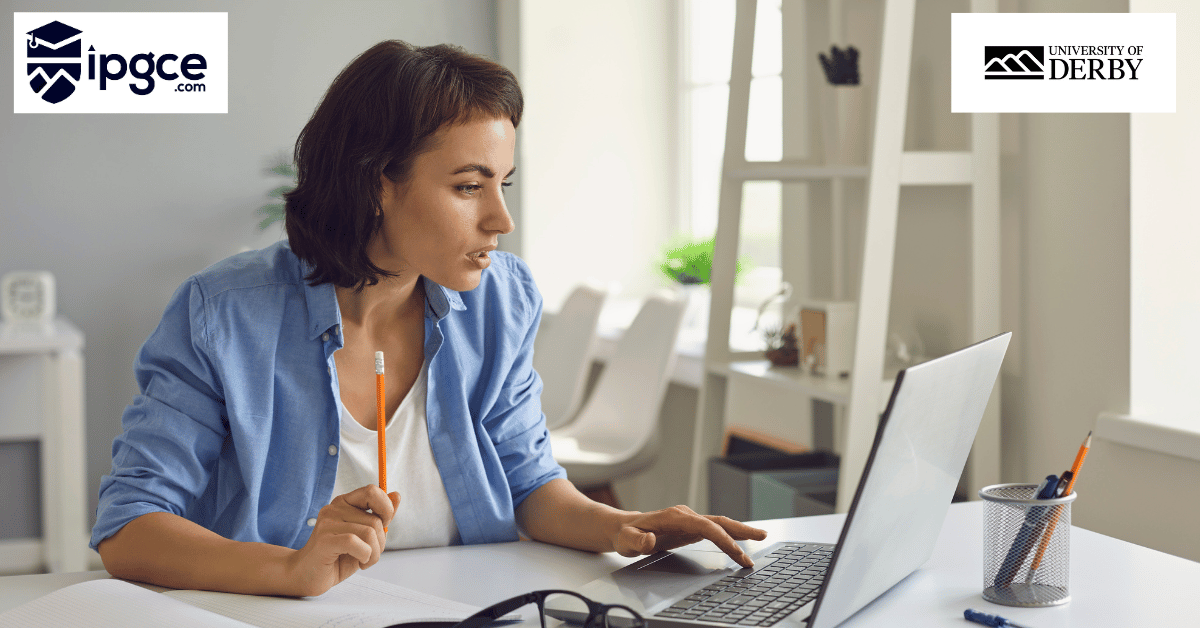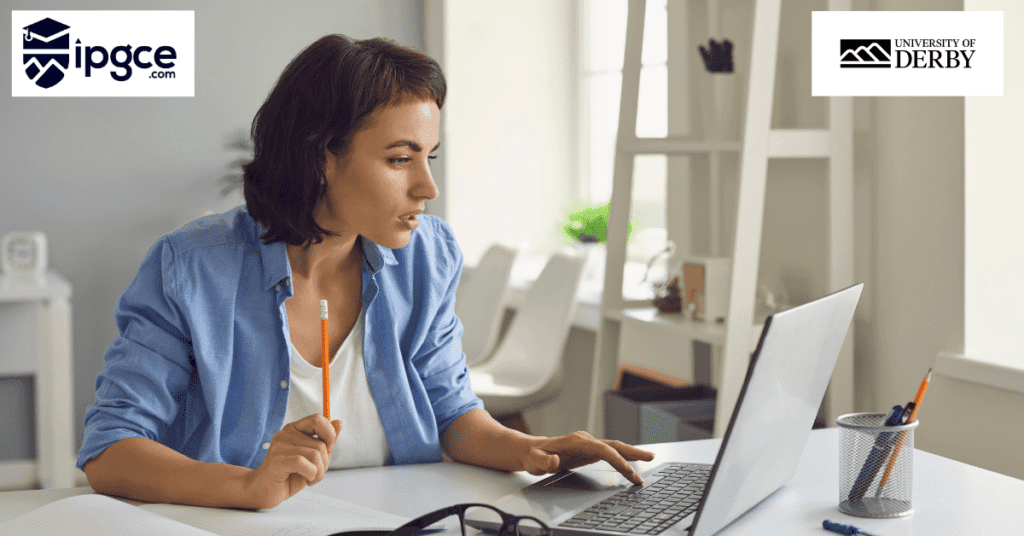 Continuous curriculum improvement based on industry feedback at Derby
Derby's IPGCE curriculum is dynamic. Regular feedback from the education industry, alums, and current students ensures the program remains relevant, addressing the evolving needs of the education sector.
---
Financial support and scholarships for IPGCE students at the University of Derby
Understanding the financial challenges students might face, Derby offers a range of scholarships and financial aid options for IPGCE students. This support ensures that deserving candidates can pursue their passion without financial constraints.
---
Derby's commitment to sustainability and its influence on the IPGCE program
Sustainability is at the heart of Derby's ethos. The IPGCE program reflects this commitment, integrating sustainability principles into the curriculum and ensuring educators are equipped to teach the next generation about sustainable practices.
---
The balance of academic rigour and practical application in Derby's IPGCE
Derby's IPGCE program strikes a perfect balance between theory and practice. While students delve deep into educational theories, they also engage in real-world teaching scenarios, ensuring they're classroom-ready upon graduation.
---
The evolution of the IPGCE program at Derby based on global educational trends
Education is ever-evolving, and so is Derby's IPGCE program. Keeping a pulse on global educational trends, the program continuously evolves, ensuring it remains at the forefront of academic training.
---
In conclusion, the University of Derby offers a unique, comprehensive, and globally recognised IPGCE program. With its blend of academic excellence, practical training, and a commitment to innovation and sustainability, Derby stands out as the premier choice for future educators.
Need to find out more?
Click Here
To find out about the courses we have on offer:
Click Here
Join the Course:
Click Here