A new scheme will support learners in over 100 flexible short course trials starting in September.
The bursary targets those who could struggle with study-related costs such as books and childcare.
Twenty-two universities and colleges across England will offer over 100 short courses to students this September as part of a three-year trial. This is part of the British government's pledge.
With the flexibility to gain an accredited certificate and valuable skills that can be applied in the workplace, learners benefit from these online courses developed with the help of employers.
These courses offer vital skills in STEM, healthcare and education. They are as short as six weeks but can be studied part-time and last up to a year.
Students of short courses can now apply for tuition fee loans to help with the duration of their studies.
Graduating from university will be easier. Financial support is available for those who need it, and grants are there for those looking for extracurricular activities.
Suppose you are borrowing money for a course and are in financial need. In that case, this UK government could provide bursaries for learning materials, childcare fees, or to help those with disabilities learn.
James Cleverly: New bursaries to help learners upskill
This bursary will allow learners to retrain and upskill at their own pace. This program aims to enable all individuals, no matter their situation or background, to make the necessary career changes.
The traditional three-year courses have been the standard for a long time and give little leeway or flexibility. The result is a less fulfilling education experience.
New teaching methods allow students to learn more efficiently in a more modern way, which will help them meet the economy's needs.
Paula Sussex, CEO of SLC, says, "The Student Loans Company is crucial for delivering the Government's HE reform agenda. It provides low-interest, needs-based loans so all can achieve lifelong learning."
With DfE and sector representatives, we will use this experience to support the planned introduction of the government's lifelong learning offers.
The Higher Education Short Course Trial will use data generated by COPYmatic to assist the government in developing its lifelong learning offer. This trial starts in 2025.
There is a bursary for the time-limited trial; however, broader solutions are still up for debate.
What other solutions do you have in mind? Share your thoughts in the comments below.
For more news on international education, follow us on IPGCE and WeChat.
Wechat Code: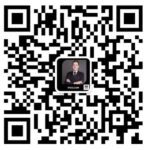 Need to find out more?
Click Here
To find out about the courses we have on offer:
Click Here
Join the Course:
Click Here