Members of the National Education Union (NEU) will strike in schools across England and Wales on Wednesday in the first of seven days of industrial action that is expected to impact tens of thousands of schools.
A poll of teachers by the surveying app Teacher Tapp suggests that up to three in every five schools in England could be closed or partly closed on Wednesday.
Five parents share how they and their children will be affected by school closures, and their views on the strikes.
'My parents-in-law are looking after our kids'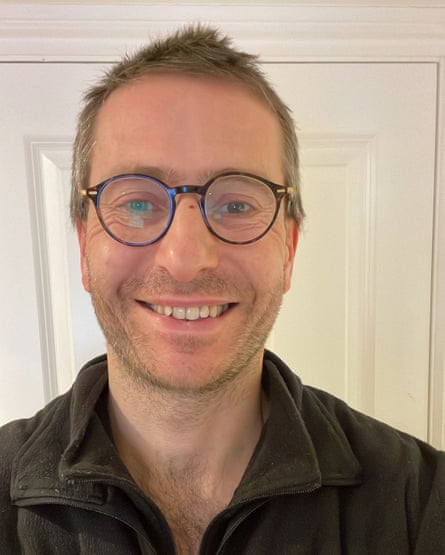 "We've had an email from my children's (ages three and six) school today to say they will be closing on Wednesday. We are very privileged in that my wife's parents don't live too far away, and have agreed to look after them. I would have been prepared to take a day off if not – I can't really work with them at home.
"In my experience teachers are some of the most dedicated, caring and hard-working of public sector workers. They consistently go above and beyond and have been rewarded with many years of poor pay, poor conditions and increased workloads as well as the risky and highly stressful situation they were placed in as a result of the pandemic. It's shameful that the government have placed them in situation where they are forcing teachers to strike."
Matthew Rodriguez, 43, social worker in London
'I'm more than happy to lose work to support the teachers'
"I have two children, a six-year-old and a nine-year-old. My youngest is having lessons as normal, but my eldest will be off school all day. I'm having to miss a full day of work, which I'm more than happy to do to support the teachers. I had the choice between taking it as holiday or losing a day's wages – I decided to lose a day and save my holiday for family time instead.
"Teachers are underpaid, unappreciated, and don't have the support or tools they need. In 2020, we were calling them heroes for working through Covid. They have been constantly underfunded while private schools get tax relief and cuts. I have friends who are teachers, they do their prep and planning from home, marking from home outside their hours, they tell me they can't slow down for the ones that need help and can't speed up for the ones that are achieving. They shape the future for our children and they are being let down."
Benny, 35, cybersecurity apprentice in Newcastle
Privacy Notice: Newsletters may contain info about charities, online ads, and content funded by outside parties. For more information see our Privacy Policy. We use Google reCaptcha to protect our website and the Google Privacy Policy and Terms of Service apply.
'My daughter is missing out on SAT preparation'

"My daughter is 10 years old and currently preparing for her SATs. Her school is going to close tomorrow. She's struggling a little in maths and has been put in additional groups so she'll be missing out on that as well. I've got a tutor to support my daughter in the run-up to the SATs and hope that this is enough to get her through – we've asked him to do more hours because of strikes.
"I'm a former lecturer in further education and I went on several strikes regarding pay and working conditions. I'm in complete support of the strike – teachers have been ignored for far too long, working under less than fair conditions. It's just unfortunate it comes at such a crucial time. Her school will also be shut for three days in March. I know it seems small but it's also the extra hours of [maths] support that are provided for those who are struggling. I have had to take annual leave on Wednesday, and have cancelled a few appointments in March."
Dr Mine Conkbayir, 42, early years author and consultant in London
'The strikes are every parent's worst nightmare'
"My seven-year-old son's school has confirmed they will be closed tomorrow, unfortunately. It's every parent's nightmare. I'm a single parent working six days a week. I own my own business and can't take the day off – it would be a lot of money to lose as the business would have to close for the day and there's longterm effects on losing customers.
"Luckily I've managed to get my mum to look after him on Wednesday – she had to take time off work from her job as a tailor. If it happens again, I don't know if she'll be available. I also won't be able to do any school work with my son, he's going to be behind if this happens – it's so worrying."
Marjan Sangsefidi, 40, owns a barbershop in Leeds
'This is about the future'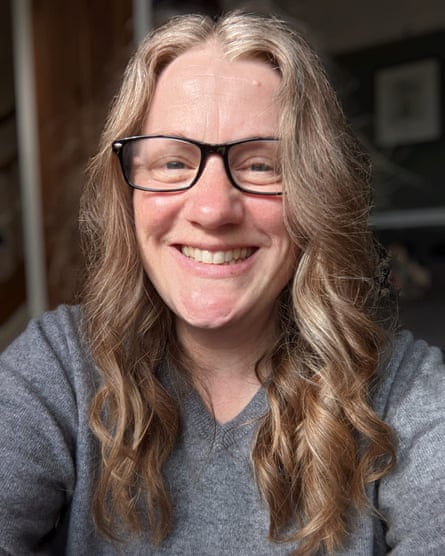 "My ten-year-old's school will remain open on Wednesday as far as we know, but they won't know for sure until the day. I'm a widow and have no childcare support so will be balancing work commitments with looking after my child.
"I'm lucky, I would possibly be able to work from home – I might look at taking an impromptu day's leave. It wouldn't be ideal – I'm in a very small team with another lone parent with two small boys.
"But I fully support the teachers. This isn't about my being inconvenienced, nor about my child being glum and bored for a day or two. This is about the future. This is about preserving good teaching staff in the profession, paying them well and valuing them. Schools are so important in the community – they pick up so much slack from other underfunded agencies. If they need to strike to be heard, then so be it."
Rebecca Strong, 49, reporter in Gosport