Teachers in England and Wales will strike on Wednesday after 11th-hour talks between union leaders and the government failed to find a way to avoid industrial action.
The National Education Union (NEU) is planning seven strike days, with all schools in England and Wales affected on 1 February. In Scotland, teachers are walking out in two local authorities a day until 6 February, with the Educational Institute of Scotland (EIS) subsequently planning further strikes. In Northern Ireland, most teachers will strike for half a day on 21 February.
Four teachers explain how pay erosion, working conditions and staff shortages are leading them to strike.
'A decade of underfunding has created a social crisis'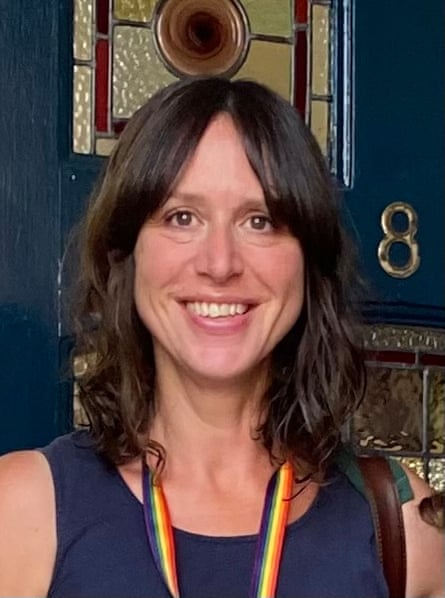 "I'm going to strike 100%. My school is shutting for everyone except children of key workers and the vulnerable, and we won't know until the day who of the teachers will turn up and who will be striking.
"Teachers are on their knees. I absolutely love my job, I am still passionate after 25 years and have never considered leaving but every year a little more is asked and expected of us: we're dealing with the creeping effects of growing class sizes, teaching assistants disappearing from the system, higher levels of poverty, inadequate school budgets. This week alone I have worked almost 11 hours' overtime.
"We have more students with mental health issues than ever before. Behavioural problems are escalating and referring students for specialist help takes many months now.
"We are seeing the impact of a decade of underfunding of all the social services, which has left us in a social crisis we're expected to put right.
"This is not just about pay, it's about the workload and the impact this has on the students. It's a mess. That being said – the pay isn't good enough – 10 years ago I could afford being a single parent of two children on my salary. I couldn't do that now." Hannah Betts, 46, a secondary school teacher from Hastings
'My pay has been slowly eroded away'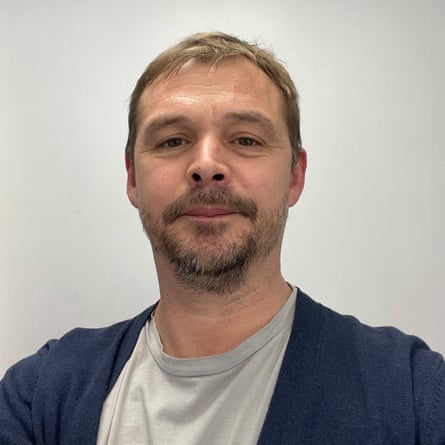 "It is a painful decision to choose to strike, both for my students' education and my own finances. Having worked at the same college for 17 years however, my pay has slowly been eroded away by austerity and many years of 1% pay rises. I'm at the top of my pay scale and it's not a bad wage but with the cost of living crisis, it's noticeable that it hasn't kept in line with inflation and the private sector.
"The pay rise should also be fully funded rather than establishments having to find money out of school budgets, having a further negative impact on already stretched budgets. School budgets have been in crisis for the last 12 years. In recent years, I've had very little budget to pay for equipment for my course. If we push for a pay rise out of the school budget, it will have further impact on the students and the quality of education we can provide.
"My college won't be closed; however, students won't be on site. Staff who aren't striking are being told to switch to online delivery for students, striking staff don't have to provide anything for students. I have my own children at home as their school is also striking, so may take part in some strike action in the morning but I'm not 100% yet." Luke Warren, 46, music technology teacher in Ashton-Under-Lyne
'Striking has been a difficult decision for me'
"Striking has been a difficult decision for me. I hear the concerns of parents and students about the effect of the strikes on childcare and their education, on top of all they've missed out on already during lockdown. But they do not know what it is like to do this. The mammoth workload and the constant fear of Ofsted mean I work 10 hour days Monday to Friday, topped up in the evening, on the weekend and in the holidays.
"I think we have less public support than striking NHS workers. The parents don't see the poor sleep, the stress it puts on family life, or know I've been taking antidepressants to cope for a long time.
"For me, this is less about pay than investment in the next generation. We're left with fewer staff and resources. The academisation has led to a market conceptualisation of schools: The pressures of Ofsted are horrendous, and schools are now pitted against each other, while students and parents are seen more as customers or consumers."
Helena, an English teacher from North Yorkshire
'I can't sustain this workload'
"I'm in my second year of teaching – I was working in the private sector before that. The strikes are a last ditch response to the chronic shortage of teachers caused by poor pay and conditions. You have a lot of teachers taking a time off sick [partly] because of the stress of the job, which means then you're left with additional cover and teachers covering outside of their subjects.
"Teachers are burning out due to 12-hour days and weekend work. I live over an hour from my job, I'm up at 5am every morning and get home around 5.30 to 6pm. I can't remember the last time I had a proper lunch break and I'm teaching three subjects. I'm coping because I'm 24 and in good physical health – but a lot of people just can't.
"I am in teaching for the kids but I can't sustain this workload. I worry about the missed learning my students will have. We're struggling morally to take the action but, if shortages continue, not just one year will be disrupted, but a decade."
Andrew, 24, Secondary school teacher in Thurrock
Click Here
To find out about the courses we have on offer:
Click Here
Join the Course:
Click Here