Academy president, training suppliers and also in charge of Oak National Academy will certainly suggest preachers on their evaluation of educator training reforms.
The Division for Education and learning has actually designated an "outside guiding team" to examine both the first educator training and also very early occupation structures, initially introduced in 2019.
The team is composed of 7 professionals (complete listed here) that are "carefully acquainted" with both reforms, in addition to the "underpinning proof".
They will certainly assist "form the job of the evaluation, scrutinising, sustaining and also testing our reasoning", the DfE stated.
The professionals will certainly add "to details evaluation task, consisting of carrying out a content duty complying with the composing of changed structure material".
Guiding team participant Teacher Sam Twistelton, supervisor of Sheffield Institute of Education and learning, stated the industry has actually "discovered a great deal concerning what is functioning well and also what requires some change and also this is a terrific chance to resolve this".
Implementation of the very early occupation structure– a two-year induction presented across the country in 2021– has actually been a rough one, with significant work problems.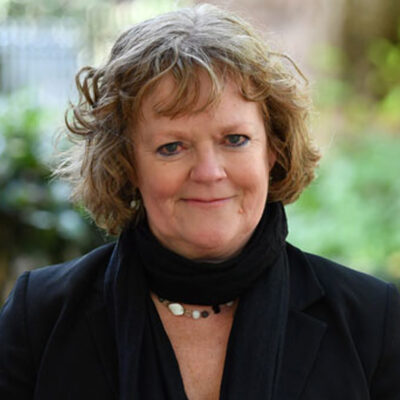 Schools Week revealed how some mentors were functioning weekend breaks to finish their training. Some institutions were likewise thinking about employing less very early occupation treachers as a result of the reforms.
The evaluation can check out any kind of possible overlap in between both structures. Some likewise think ITT core material requires even more focus on unique demands education and learning training.
DfE's SEND and also AP improvement plan pledged to look at just how both ITT and also ECF can "furnish brand-new educators to be much more positive in fulfilling the demands" of youngsters with SEND.
A different outside recommendation team has actually likewise been established to sustain the evaluation. It is composed of industry reps "with a passion in the job and also end results of the evaluation".
DfE stated they will certainly "keep normal degrees of involvement with various other stakeholders, consisting of profession unions, to seek their sights and also input as the evaluation advances".
Reference team participant Simon Knight, joint headteacher at Frank Wise unique institution in Oxfordshire, stated ambitious professional educators "discover it difficult to obtain their training requires satisfied in addition to they can be".
" I am confident that this evaluation will certainly offer an online forum for those difficulties to be talked about, and also for us to jointly assess just how we can much better make sure that the system offers all those going into the occupation efficiently, regardless of which component of it they are operating in."
DfE has actually not yet described just how it chose individuals for each and every team. Numerous participants on both panels appeared on the DfE's initial professional advisory groups for the ITT and also ECF.
Government is likewise seeking new research to improve and also revitalize both the structures.
Exterior guiding team members
Reuben Moore, programs executive supervisor at the National Institute of Teaching
Marie Hamer, executive supervisor at Aspiration Institute
Professor Sam Twiselton, supervisor of Sheffield Institute of Education
Chris Paterson, supervisor of influence at the Education and learning Endowment Foundation
Richard Gill, chair of the Mentor Institution Hubs Council
Matt Hood, acting president at Oak National Academy
Sir Ian Bauckham, president at Tenax Schools Count On and also Ofqual and also Oak chair
External recommendation team members
Simon Knight, joint headteacher at Frank Wise unique school
Stuart Lock, president of Benefit Schools
Sonia Thompson, headteacher at St Matthew's CofE training and also study school
Lesley Powell, president of North East Knowing Trust
Professor Mark Winterbottom, from College of Cambridge's Professors of Education
Claire Harnden, replacement president at South Farnham Educational Trust
Caroline Creaby, assistant headteacher at Sandringham Institution
James Noble-Rogers, president at the Colleges Council for the Education And Learning of Teachers
Emma Hollis, executive supervisor at the National Organization of School-Based Instructor Trainers
Anna Trethewey, replacement supervisor at Ofsted
Katie Gillam, principal at Paddington Academy
Sue Cronin, supervisor of certification and also quality control at Liverpool Hope University
Click Here
To find out about the courses we have on offer:
Click Here
Join the Course:
Click Here